The alternate heading for this post could have been
How I showed my sewing machine who's boss
Don't sew with scarves on..story for another day
Take advice from your mother, you love her...and she's right
Righty ho, down to business...
The "I actually pinned something and made it" business.
In 45 minutes thank you very much.
Now I'm sure if I had used tools of the trade, i.e. tape measure, scissors, iron and a critical eye, it may have taken longer.
I have two speeds when I sew, fast and wheeeeeeeeee! You know how juvenile boys and most men like to imitate car burn out noise...well that's me...o
n the Singer.
There are 91,400 tutorials out there on how to make drop cloth curtains, literally according to a Google search!!! I will not make that an odd number by adding mine.
What I did (which may be very different than what you shoul do)
I bought drop cloth, $40 in my neck of the woods

Washed it because it seemed like the right thing to do...

Started to unpick the seam down the middle, took to long, was boring, the dog wanted to play ball

Ripped the seam apart, very satisfying...and quick

Sewed the ratty looking edges into neat hems

Folded over the top and eyeballed it until it looked right and floored the peddle

My mum (always sew at your mums place, they have the tools and it saves picking up thread and fluff from your shack) would have been proud, I read the instruction book...twice

Nothing take the chocolate off your Snickers like realising you've been roaring along and the bobbin has had no thread for two metres of sewing

Fixed it like a pro, swore a bit

And ta, da
Casually pooling on the floor...
"
hello dog hair, have we met yet?"
Sheers in between...and weird wonky candle
No funky editing here folks, just pictures taken on an iPhone at dusk that no PicMonkey editing could fix..
Ah the serenity.
Since the great kitchen reno of 2012 (piccies coming soon) and removal of a wall, the kitchen could be a solarium. And that that is not good for my already aged Aussie complexion.
Great for ripening avocados though.
These curtains fit the sun blocking/budget bill and they look pretty lovely in real life with the all white kitchen.
Ideally I would like to move the rods up higher, not have icky white rods and use curtains clips but budget, availability and not wanting to break out the drill/spack filler keep it real.
Next up a couch cover mm...maybe.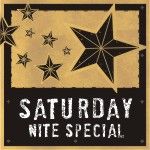 Linking to
Savvy Southern Style
Serenity Now
Six Sisters Stuff
Chick on a Shoestring
A2D
French Country Cottage
Tater
tots and Jello
Craft-O-Maniac
Not JUST A Housewife
Uncommon
Keeping it Simple
Nifty Thrifty Things
Making The World Cuter
Thrifty Decor Chick